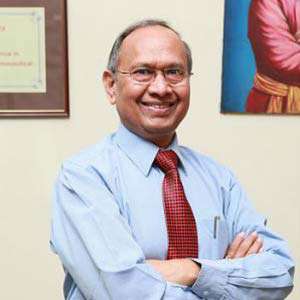 Chairman
Er. Vishnu Saran Agarwal
MIET Group of Institutions
Dear Students and Parents,
One of the greatest gifts parents can give to their child is good education. We have established Swastyayan with the sole objective of providing the best possible education leaving no stone unturned. Each child is different, an individual. Schooling should be about independent development of each child with focus on identifying latent talent and encouraging it to achieve EXCELLENCE. We acknowledge the fact that academic excellence is most important, however the importance of sports, arts, crafts, dramatics, music & dance cannot be understated Hence we plan to equip Swastyayan with every opportunity that children can grow blossom and bloom. With the help and active partnership of parents, we envision our students growing up as leaders and honest citizens of our nation, excellent in academics, full of moral values, so righteous in their conduct that they can experience the power within. We expect them to let their ambitions take wing, not to be afraid to accomplish feats that others believe are impossible, to never be tired of working towards their goals… to achieve excellence in everything they do in life.